Original Post Date Oct 22, 2010
Gold is still continuing to rise.  As of yesterday 10/22/2010 Gold was at $1327 per ounce.  1 troy ounce = 31.1034768 grams. We measure most of our clients gold in grams & kilograms since a lot is jewelry and coins which do not equate to a full ounce.
Gold Price per Gram
Conversion : 1 gram = 0.0321507466 troy ounces
Gold Price per Kilo
Conversion : 1 kilogram = 32.1507466 ounces = 1000 grams
This gives you a break down of gold in ounces, grams and kilogram respectively.  We have been paying top dollar to all of our clients and we will continue the same thing when you come in.  Let us know how we can help you.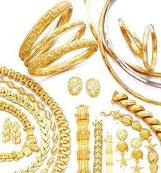 Below you will find some additional gold related links. thank you for visiting Glendale Gold Buyers. We look forward to speaking with you.
we buy gold
we buy gold